Brandon Spencer
Owner Jab FItness and Trainer
Life Experience: I started in the fitness industry over 25 years ago. I've managed major gyms and studio gyms.
I'm the founder and owner of JAB Fitness which I started in 2010.
I've been practicing Mixed Martial Arts since graduating High School in 1998. I started in wrestling (High School & College) and then moved into open weight class Tough Man Competitions.
After college I trained Jiu Jitsu with Jay Pages before moving on to Muay Thai and MMA. I took 2 years off MMA to focus on boxing with my coach Donnie Orr.
Over my career as a Mixed Martial Artist I've had several amateur and professional fights in multiple disciplines and I've coached several amateur and professional fighters in multiple disciplines.
Area of focus for training: Boxing, Kickboxing, Wrestling, Jiu Jitsu, MMA, Muay Thai, Weight Training, Nutrition, Personal Training, Group Fitness
Try a FREE Class (no obligation)!
Fill out this form to schedule a free trial class!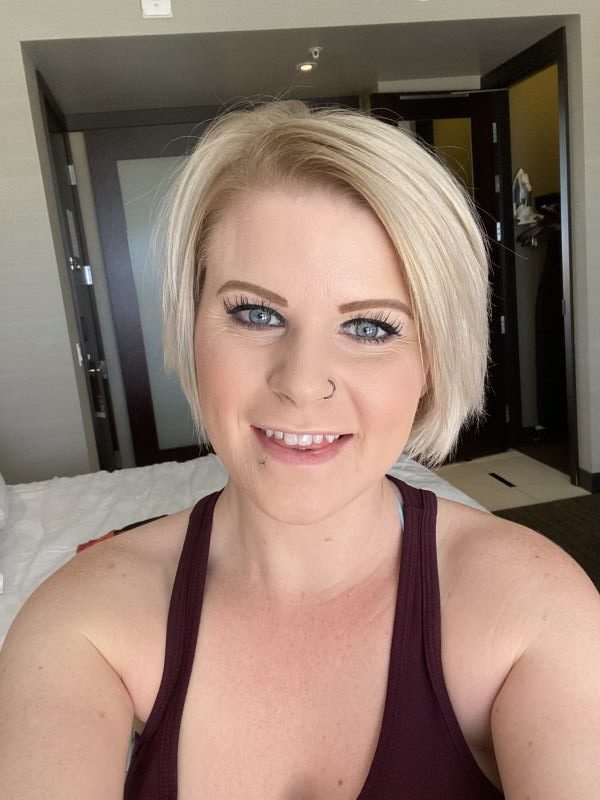 Jenn Spencer
Operations Manager. Personal Trainer. Rehab Specialist
Meet Jenn Spencer
Born 4/19/1988
In Oak Harbor, WA
Operations manager at JAB Fitness and head trainer.
I have been in the fitness industry for 18 years.
I started with sports medicine.
Then went into sports specific training.
Then rehabilitation training.
I have a BS in Exercise and Wellness from ASU I have a MA in Sports-Exercise Psychology I have a Certification in Therapeutic Massage
Certified Personal Trainer through ACSM & ISSA I'm a licensed Massage Therapist
I have also have certifications in:
CPR, First Aid, AED
Strength and Conditioning
Corrective Exercise Specialist
Rehabilitation Specialist
200 hour Yoga Teacher
Senior Fitness Instructor
Certified Kickboxing Instructor
Certified Glute Specialist
Exercise Recovery Specialist
Certified Nutritionist
Sports Massage and Trigger point Massage FAKTR Manual & Instrumental assisted soft-tissue therapy Cupping Therapy Migraine Management Pregnancy Massage Lymphatic Massage Massage for low back pain
I was an instructor at Carrington College for 3 years in the physical therapy department
I have worked with the ASU football team, Rattlers Ariana football team, Mercury woman's basketball team and several high school teams.
I've also run a physical therapy and rehab department at Life Chiropractic for the last 7 years.
I am a personal trainer that does health and wellness programs All my session include, in person session and/or virtual online sessions At home workouts.
Nutrition.
Rehab therapy as needed.
Yoga or stretching sessions
Long term health and fitness goals.
Zane Spencer
Boxing/Kickboxing Instructor
I enjoy boxing, kickboxing, wrestling, football and running. Sports are a part of who I am. My family's business is a boxing, kickboxing and MMA facility so growing up inside of a gym felt natural. I have participated in a variety of athletics since I was 3 years old. I started out in Tae Kwon Do, earning my black belt at 9 years old. I persevered and completed my black belt despite a recently healed from a broken arm, training for 8 weeks with only 1 arm.
Going into middle school, I started wrestling. I participated in wrestling in 6th grade, 7th grade, 8th grade and 9th grade. Wrestling has taught me so many lessons not only in sports but in life. In 9th grade, I earned the Arizona State Freshman Wrestling Championship in my weight class. Continuing to develop in wrestling is important to me. I love the intense physical, and mental competitiveness in wrestling.
I played football for the first time my freshman year of high school. Joining the football team taught me about dedication. I biked to early practices every day on my own. I played defensive line, offensive line and special teams for the freshman squad. I received the most improved player award. I enjoyed learning a new sport and being part of a team.
Track is another competitive sport that I enjoy. I have participated in track and field for 3 years. I am competitive in the 400, 800 1600 and 3200. This year I ran both on the Jv and varsity teams for track. I also bike to all my early, late and weekend track practices on my own. I enjoy the individual and team aspect of track meets. I would be a great candidate for a track team because I am always striving to do better no matter what the clock says. My goal is to break school and state records in high school.
Academics have always been important to me. I am an honors student in school. I am two years ahead in math and I am in all honors classes. I also plan to take summer courses so I can earn my credits faster.
Ready to get started, or have any questions? Call now:
Multi-Purpose and Bag Room
Personal Training Available
Variety of Group and Specialty Classes